With over 30 years of medical diagnostic image management experience and approximately 1,500 installations in hospitals, clinics, private practices, research institutions and mobile imaging services, Freeland Systems™ offers innovative and efficient solutions for image and reporting management, on-site and "cloud" archival, comprehensive database management, connectivity and Software-as-a-Service (SaaS).
The proprietary AccessPoint® technology was created by the three founding partners who have nearly 80 years of combined experience in medical imaging development and design. It is the unparalleled engineering and clinical experience of the founders, in conjunction with clinical input from hundreds of customers that allows Freeland Systems™  technology to be industry leaders.
In addition to end user sales, Freeland technology has been sold to many ultrasound manufacturers and is incorporated in numerous ultrasound systems. Contributions to cardiac ultrasound imaging include:
Development of the first computer for cardiac function analysis
Development of the first VHS video tape application for echo storage
Development of digital acquisition technology (frame buffers) for cardiac ultrasound
Developed the first commercially successful stress echo system
Developed and patented processes currently used by all stress echo acquisition systems
Developed Digital Echo recording equipment to replace analog VCR in cardiac ultrasound
The founders of Freeland Systems™ have performed basic research in contrast ultrasound imaging, 3D-untrasound imaging, automatic edge detection and compression techniques for communication of diagnostic studies. The research led to patents in stress echocardiography and blood pool imaging using Color Flow Doppler techniques. They also developed the technology required to perform exercise cardiac function testing which continues to be the industry standard for Coronary Arterial Disease (CAD) detection.
Our corporate goal is to provide affordable image and reporting solutions that improve physician productivity, increase practice revenues, automate workflow and maximize return on investment. Freeland's Image and Reporting solution is designed to be the CV component of the Electronic Medical Records to provide even the smallest cardiology practice the advanced workflow functionality typically reserved for large, costly EMR installations.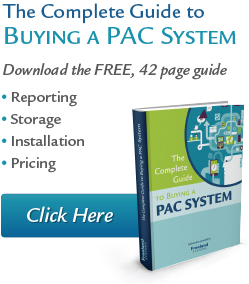 Freeland Systems is pleased to announce new management changes for the year 2020. Two changes in management will occur after the first of the year.
Read More »